Dyeformer
Say "hello" to simplicity
Say "goodbye" to complexity
3DChimera's newest product offering, the Dyeformer, closes a gap in the market by providing an accessible, affordable and consistent method to dye white or grey powder-bed-fusion 3D printed Nylon PA12 parts.
IS THE DYE NON-TOXIC?
HOW LONG CAN I USE A BOTTLE OF DYE?

Each bottle of dye lasts for 30 days, regardless of how many batches you dye
HOW CAN I SAFELY DISPOSE OF THE DYE?

Since the dye is non-toxic, it can be disposed of in any drain or sink
IS THE DYE UV-RESISTANT?

We haven't tested these properties in-house yet. Follow us on instagram and subscribe to our mailing list because we love sharing our R&D
IF I ALREADY HAVE A DYE TANK, CAN I USE THE 3DCHIMERA-BRAND DYE?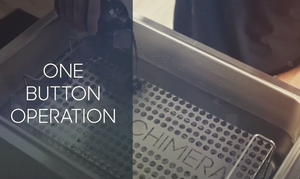 Quick start
The Dyeformer comes pre-programmed with the ideal temperature, flow rate and time to dye PA12 parts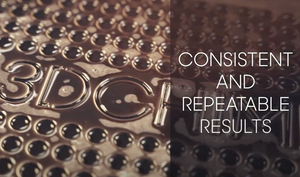 No Worry Results
Our precise formulation and process helps relax the polymer strands of nylon to permanently absorb the dye
Don't take our word for it!