Consulting
The team at 3DChimera are world-renowned experts in advanced manufacturing.  Our friendly & approachable team has partnered with many of the leading 3D printer and 3D scanner brands and service providers throughout the world.  We want to bring this knowledge, our experience, and these valuable relationships to your doorstep. 
Whether your challenge is large or small, simple or complex, the 3DChimera team is prepared and ready to help save your organization time when ramping up with advanced manufacturing.
3D Consulting Options
We know that adopting advanced manufacturing can be a challenge for your organization. 
Working with 3DChimera will save your organization time and money when it comes to 3D printing and 3D scanning, by providing expert advice in a quick and efficient timeframe.
Frequently Asked Questions
HOW DOES IT WORK?

Reach out to the 3DChimera team with your unique challenge, and we will be happy to prepare a custom proposal for your consulting engagement. 

Each project is quoted with simple and straight forward pricing model. 

Once we agree on the details, 3DChimera will setup a web meeting or come visit you on site to meet with your team. 

We can usually get started in as little as 1-2 days after you reach out to our experts.
WHAT WILL I GET?

Where applicable, consulting engagements include a detailed Summary Report of Findings (SROF). 

This report will be a quick reference for your team, and will serve as a springboard for growing advanced manufacturing in your organization.
WHAT IS AN OUTSOURCED PRO?

Not ready to hire a new team member, but still want to add advanced manufacturing to your workflow?

In cases where you want to expand your repertoire, but not your team, let us fill in the gaps. Most of the time, companies setting out to implement advanced manufacturing have the interest and the finances available, but don't yet have all the components in place to sufficiently utilize the investment.
Consulting Details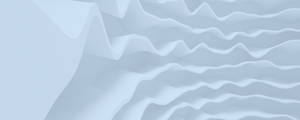 3D Printing Consulting Includes:
We offer bespoke consulting services to jumpstart your advanced manufacturing program
3D printing application audit
Product design & engineering
Short run production
Manufacturing floor tooling
Quality control
3D printer worksite optimization
Facility layout
Workstation setup
3D printer troubleshooting & optimization
Part design review & optimization for 3D printing
ROI evaluation for 3D printer purchase
3D printer technology comparisons & recommendations
Off-the-shelf 3D printing material recommendations
Custom material 3D print material development
3D print profile development
Material extrusion / fabrication
Mechanical testing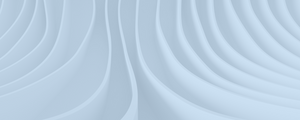 3D Scanning Consulting includes:
We offer bespoke consulting services to jumpstart your advanced manufacturing program
Return on investment evaluation for 3D scanner purchase
Innovation lab recommendations
On-site 3D scanning 
Makerspace layouts & configurations
One-off 3D scanning projects
3D scanner troubleshooting & optimization
Part design review & optimization for 3D printing
3D scanner technology comparisons & recommendations
Add an Outsourced Pro includes:
We kickstart your 3D journey by
Reverse engineer your parts to be Designed for Additive Manufacturing (DfAM)
Experiment with materials to identify the optimal filament or powder for each part or component
Road test your parts to ensure they withstand typical stresses
Have your 3D printed parts coated in ceramic or metal
Act as your short-run production team
Clean all your existing 3D CAD files to make sure they will print consistently and without added input
Scan your parts to create a digital repository for future 3D print runs
And more...