3D Scanning Service
Our 3D scanning services are our most popular service offering!  We have 3D scanned just about everything imaginable ranging from aerospace components to celebrities visiting Miami. If you need 3D scanning service here in Miami, FL or anywhere across the USA, we are here to help.
3D Scanning Service Options
All projects are composed of two aspects.
Each area is quoted with an hourly estimate of the time required to complete the desired tasks. We understand that each 3D scanning project is unique and requires a custom quote to deliver the best possible results.
Scan Data Clean-up And Optimization
Frequently Asked Questions
WHERE DO YOU 3D SCAN?

We work with customers from locations all over the world!  Most of our scans take place right in our Miami, FL based office. 

The easiest way to work with us is to simply send your object to our location via FedEx.
MY OBJECT IS TOO BIG TO SEND, CAN YOU COME TO MY LOCATION TO SCAN?

We are happy to scan on-site at a customer location.  We can respond very quickly to a request for 3D scanning anywhere in the state of Florida. 

We also work with customers across the USA, as it is easy for us to travel due our our proximity to the Miami International Airport.
WHAT IS THE LARGEST OBJECT YOU CAN 3D SCAN?

We have a wide range of scanners available for objects of all sizes. 

Most of the things we scan fit on a table top, but we have also scanned small aircraft and even the side of a 737 aircraft!
WHAT IS THE SMALLEST OBJECT YOU 3D SCAN?

The smallest thing we have scanned to date is a match stick.

With our highest resolution scanners we can even see a finger print in 3D!
CAN YOU SCAN REFLECTIVE OBJECT, LIKE CHROME OR GLOSSY PAINT?

It depends. Since all of our 3D scanners use optical cameras, it can be challenging to capture data of highly reflective objects without a lot of "noise" in the scan data.  We can overcome this by preparing the surface with a powder that dulls the reflection.  This powder can be easily removed with soapy water.
CAN YOU SCAN PRECISION PARTS FOR ENGINEERING APPLICATIONS?

Yes, absolutely! 

In fact, this is our specialty as most of our staff come from an engineering background. We know all of the tricks to get 3D scan data to play nicely with traditional CAD system like SOLIDWORKS, CREO and Autodesk Inventor.
DO YOU WOK WITH ARTISTS?

We love working with artists for 3D scanning projects. We often work with artists to create a digital copy of their work prior to delivery to a customer site. We are also skilled in 3D scanning small objects that need to be scaled up for large sculptures.  
CAN YOU 3D SCAN IN COLOR?

Yes, we have the ability to scan objects in full color with some of our scanners. 

This can be particularly useful for 3D scans that are intended for digital archival or artwork.
CAN YOU 3D SCAN PEOPLE?

Yes, we can definitely scan a person.

There are multiple scanners that are used to scan people - we use a friendly iPad-based 3D scanner. This 3D scanner is very good a capturing hair, which is usually the most difficult part of 3D scanning people. This scanner also captures color data. The color texture makes the data look very real, but the 3D data is lower resolution (+/- 5mm) than our industrial 3D scanners. 

A full body scan starts at $500.
CAN YOU 3D SCAN A FACE?

Yes, we have multiple scanners capable of capturing a human face.

We can capture high resolution data without a color map (+/- 0.5mm), or lower resolution data with a color map (+/- 5mm).  

A face scan starts at $250.
CAN YOU 3D SCAN A BUILDING?

We have the ability to easily scan architectural features and even rooms, but we do not have the technology available to scan an entire building. 

This type of scan requires a LIDAR technology which we do not have in-house.
CAN I OPEN A 3D SCAN FILE IN SOLIDWORKS?

Yes, sort of, it depends.  Most of our customers work with SOLIDWORKS and we have a few techniques to get you editable data with varying levels of fidelity.
WHERE ARE YOU LOCATED? CAN I PICK UP IN PERSON?

We are located in beautiful Miami, FL.  We encourage you to stop by the office anytime you are in the area to see the 3D printing magic happen. 

If you prefer to pickup your parts in person, please let us know and we will be happy to make arrangements for you.
What types of deliverables do you offer?
RAW SCAN DATA
CLEANED UP SCAN DATA
PATCH NETWORK SURFACE
FULLY REVERSE ENGINEERING PART

STEP or Native CAD 377 kb
Custom Projects
A sample of work we've done for clients across the USA.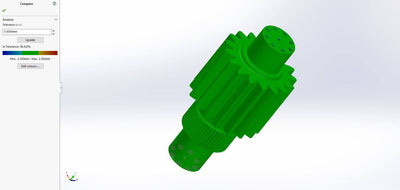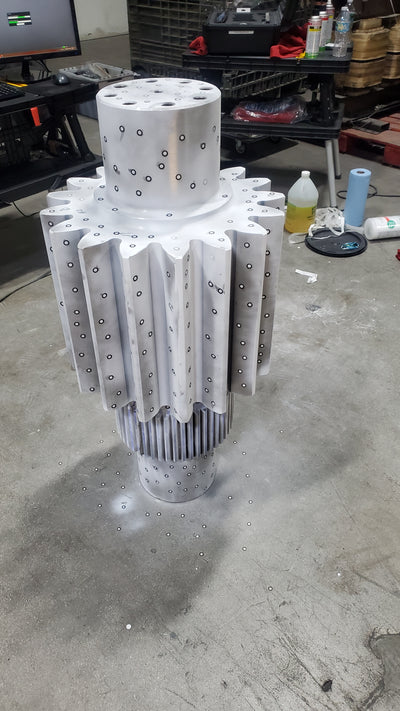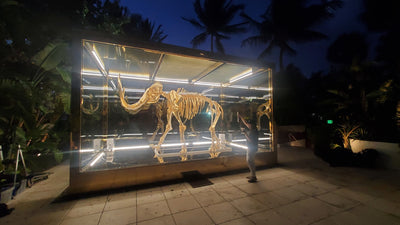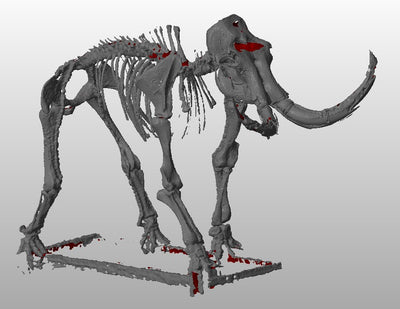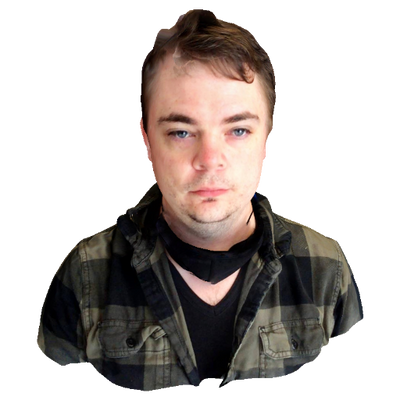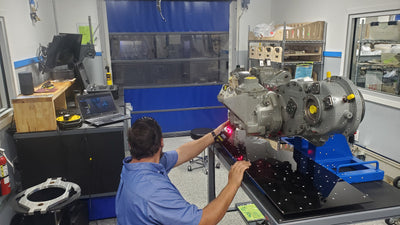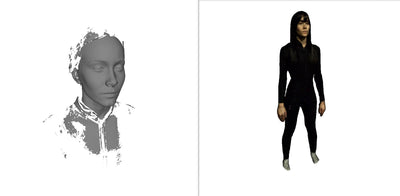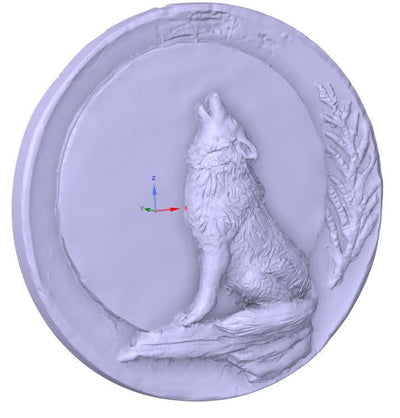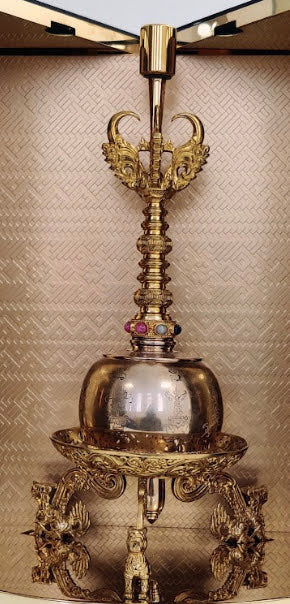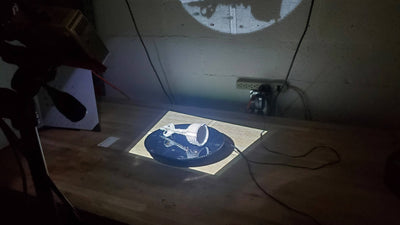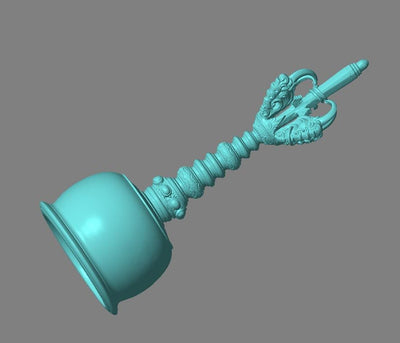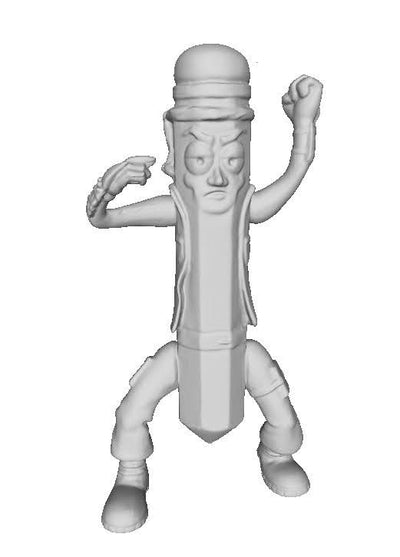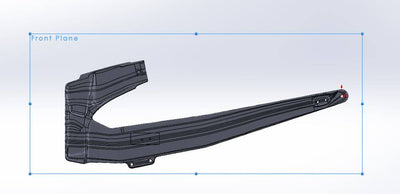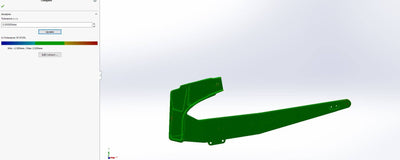 3D Scanning Details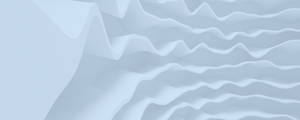 Software
We use the best-suited software to suit any 3D scanning project, including:
ANSYS SpaceClaim
Solidworks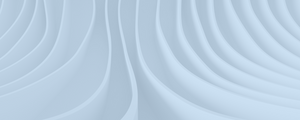 Use Cases
Our 3D scanning services have been used for a variety of applications, including:
Sculpture 3D Scan setup and results for archival purposes
Airplane 3D Scan setup and results for FEA/CFD Analysis
Ultrasound probe 3D Scan for customized tool design
Tortoise 3D Scan for National Geographic to Reverse Engineer and design a new prosthetic shell