3D Printing Services
We offer a wide range of 3D printing services to help bring your ideas to life. Our team of experts can help you select the right 3D printer and materials for your project, and provide support and guidance throughout the printing process.
3D Printing Service Options
We have a variety of machines and materials at our disposal.
Selective Laser Sintering (SLS)
Our SLS printers are capable of producing strong, functional parts using a variety of materials, including nylon, TPU, and polycarbonate.
Fused Filament Fabrication (FFF)
Our FFF printers create strong, durable parts using a range of materials, including PLA, ABS, and nylon.
Stereolithography (SLA)
Our SLA printers are ideal for creating high-resolution, intricate parts with smooth surface finishes.
Frequently Asked Questions
WHAT FILE FORMAT CAN I SEND?

We prefer STL files.  If this is unavailable we can work with OBJ, STEP, IGES and Solidworks files.
DO I NEED A 3D FILE TO 3D PRINT?

A 3D file, aka CAD file, is the input file type for a 3D printer.  Without this file, a 3D printer does not have any instructions.

If you do not have a file, our engineers are capable of helping you generate a 3D file for an additional design service fee.
CAN YOU PRINT IN MULTIPLE COLORS?

Unfortunately, no. 

All of our printers build parts in a single color, which is the color of the raw material fed into the machine. 

If you have a special color need, please let us know and we will do our best to accommodate.
WHAT IS THE LARGEST PART YOU CAN PRINT?

In a single part, our x1000 allows for up to 1 x 0.8 x 0.6 meter. 

We can fabricate larger parts by splitting up the design and assembling the pieces after printing.
MY PART IS VERY SMALL - CAN YOU PRINT IT?

Well, that depends on the size.  For highly detailed parts, we recommend our SLS technology.  Our minimum feature size is 0.5mm, but be careful, these parts will be extremely delicate!

For more robust parts consider wall thicknesses and details larger than 1mm which print well on any of our printers.
CAN YOU PRINT IN METAL?

All of our in-house 3D printers print in plastics. 

If you need a metal 3D print, then we are happy to coordinate with one of our partner companies who specialize in that technology to complete your project.
CAN YOU PRINT A PART IN CARBON FIBER?

We have special carbon fiber reinforced nylon that can be printed on our FDM/FFF printers.

These parts are super strong, but do not have the same weight savings and surface finish as a laid-up carbon fiber part.
HOW FAST CAN I GET MY PARTS?

Our standard turnaround time is 3-5 business days from the date of order. We can offer a rush service if we have availability and the design of the part allows for it. Rush service may incur extra fees.
I HAVE MY OWN 3D PRINTER.  CAN YOU USE MY SETTINGS AND MATERIALS TO PRINT MY PARTS?

No. All our machines are fine tuned for repeatable, industrial quality parts. This requires us to print parts with consistent settings and materials.
HOW IS YOUR PRICING CALCULATED?  

We are transparent on our pricing model. 

We charge an hourly fee for 3D printing, along with a material fee and an admin fee for each part. Our minimum print fee for a custom 3D print is $75.
DO YOU OFFER BULK PRICING DISCOUNTS?

Unlike other manufacturing techniques, costs do not drop dramatically with higher quantities in 3D printing due to the nature of the process.  

That said, we offer modest discounts for customers that order parts in large quantities.
I NEED MORE - DO YOU DO PRODUCT DESIGN AND ENGINEERING?

YES! 

We are happy to prepare a custom quote for your project.  Our experienced engineering team has all of the tools and expertise to bring your idea to life.  

Many of the products designed by our team are patented, award winning, and available for purchase at retail locations around the world.
WHERE ARE YOU LOCATED?  CAN I PICKUP IN PERSON?

We are located in beautiful Miami, FL.  We encourage you to stop by the office anytime you are in the area to see the 3D printing magic happen. 

If you prefer to pickup your parts in person, please let us know and we will be happy to make arrangements for you.
Custom Projects
A sample of work we've done for clients across the USA.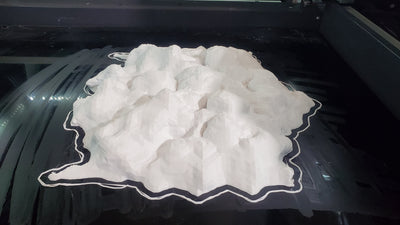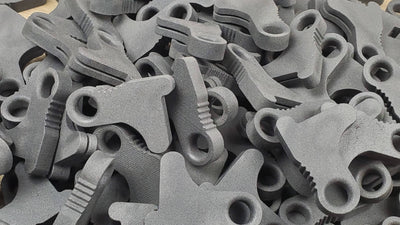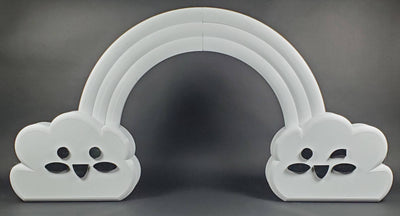 3D Printing Details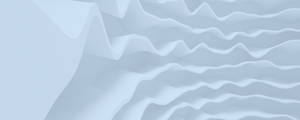 Materials
We offer a wide range of materials to suit any 3D printing project, including:
PLA
ABS
Nylon
Carbon-fiber reinforced Nylon
TPU
Polycarbonate
And more!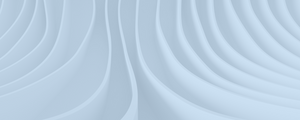 Use Cases
Our 3D printing services have been used for a variety of applications, including:
Rapid prototyping
Manufacturing
Product design
Medical devices
Education
Architecture
And more!